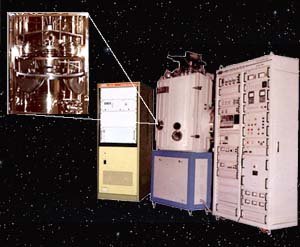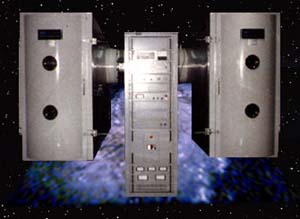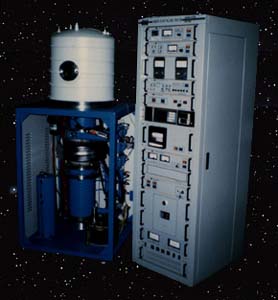 This system normally uses for R&D purpose for surface treatment and, can produce small amount of final products.
The multi-layer can be obtained by using E/Beam and Mo Boat simultaneously and the rotating substrate bring the high-quality products.
We can use two kinds of heating elements, that is, E/Beam and Mo Boat and, can control the exhaust Auto or Manual.
(Specification)
-Chamber : ¦500 * H700 mm
-Heating Source : E/Beam or Mo Boat
-Gas Line : 1EA
-Substrate Heating : Max 400¡É, Normal 300¡É, Halogen.
-Exhaust : Auto or Manual
Mulit-Coater
This sputtering system generally use for surface coatings for ornaments made by plastics, glasses and metals, and for aluminum vacuum coating.
And this system is manufactured and designed by customer's requirement and, mainly uses for the improving external appearance of automatic parts, reflector of lamps, toys, daily necessaries and construction parts.
Recently the vacuum evaporation coating technology apply widely to the various surface treatment parts.
Especially, this technology is using successfully for increasing the permeability in optic lens, preventing the electromagnetic waves in edge filters in computer and cold light mirrors in lamp reflector.
CR & Class Lens
Cold Light Mirrors
Edge Filters
Optics Filters






---